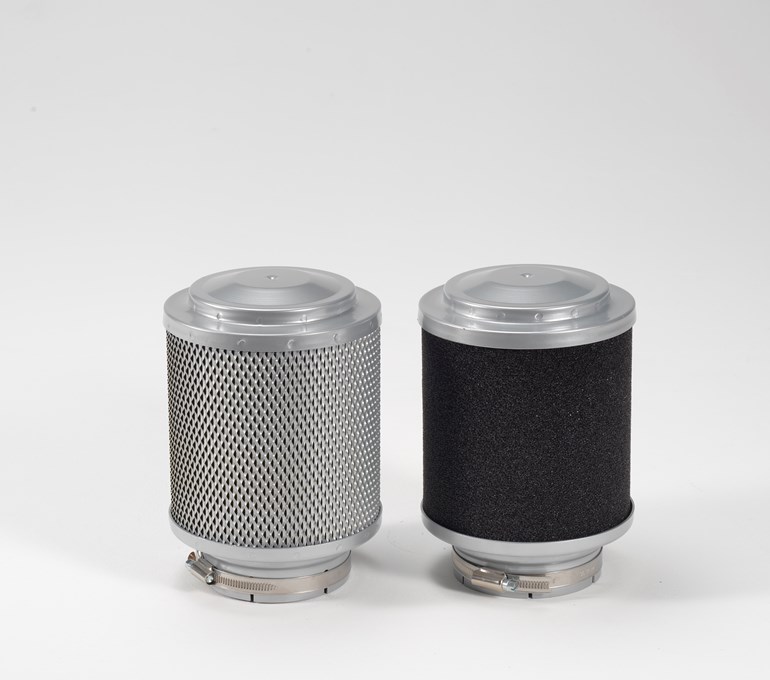 MARINE FILTERS
VIROCLEAN
If the Viroclean air cleaners are fitted onto electronic diesel engine they must be serviced with water
and washing powder every 300 hours, let it dry or use compressed air (Max 5 bar) to avoid to damage the filter element. If the Viroclean is used onto aspirated diesel engines they must be serviced every 200 hours.


TECHNICAL FEATURES
The temperature tolerance are - 35 C° and + 110 C° with peaks of 130 C°.
Servicing
Every 2 / 3 years the air cleaner should be replaced ( type A ) or replace the sponge (type B ). Sometimes it is necessary replace also the air cleaner ( type B ) completely every 2 / 3 years.
FIELD OF USE
The Virgis SF series filter is ideal for marine applications
Viroclean filter are mainly used on marine or light duty application.